We want you to know more about our wonderful people (the lifeblood of our business), so we're continuing an Employee Spotlight series to share a more personal side of LongerDays!
We asked a series of questions and decided to share the best answers for all the world to see.
Today's Employee Spotlight is Travis Dodge!
1. What is your name?
Travis Dodge
2. What is your job title?
Team Lead, creator of chaos, bad boy attitude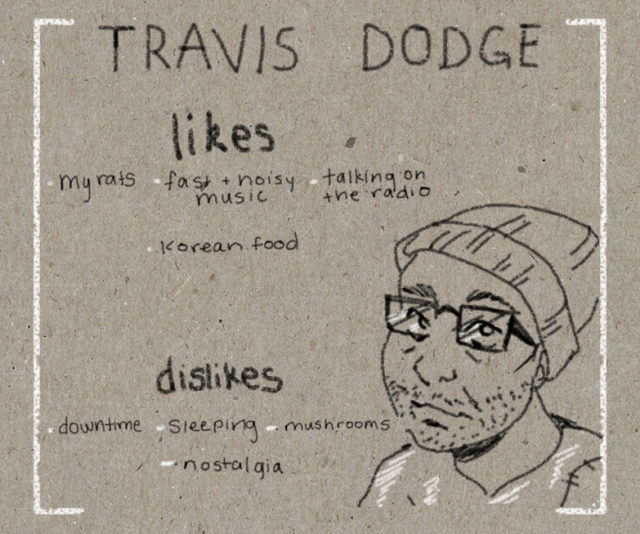 3. How long have you worked for LongerDays?
I have been at LongerDays a year and 4 months.
4. Hometown? Where do you live now?
Muskegon! Although, at any point you can find me living out of a tent on a trail or packed into a sweaty tour van.
5. Inhabitants at your residence (this includes pets, oh and any family members or roommates!)
So… There is me and my two fancy rats Emma (named after Emma Goldman) and Dorothy (named after Dorothy Day).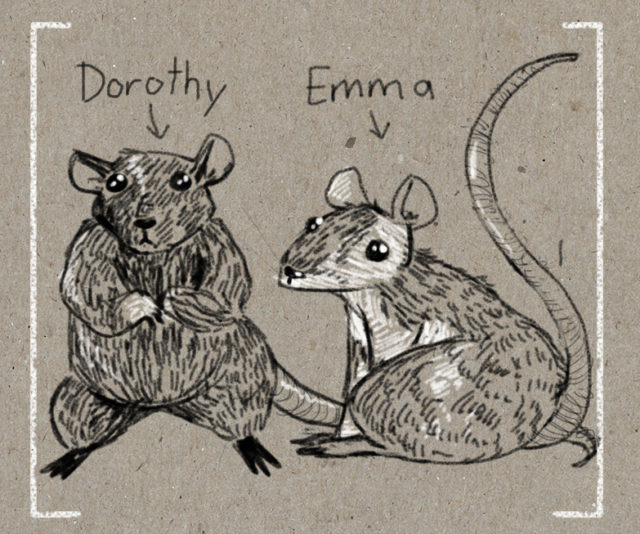 6. What is one piece of advice you have for someone who is just starting at LongerDays?
Be a "flexible adapter." Be ready to pivot between tasks, between different kinds of work… Different clients, deadlines, and expectations. Adapt to the environments you are given, and be flexible in your expectations… You will do fine. Embrace the chaos!
7. Before working at LongerDays, what was the most unusual or interesting job you've ever had?
When I was in college in East Lansing, I was a delivery driver for a Korean restaurant. That job taught me so much about cultural differences, being flexible, and handling lots of tasks at once. It made me find efficiency. It also introduced me to Korean food – some of my favorite cuisine!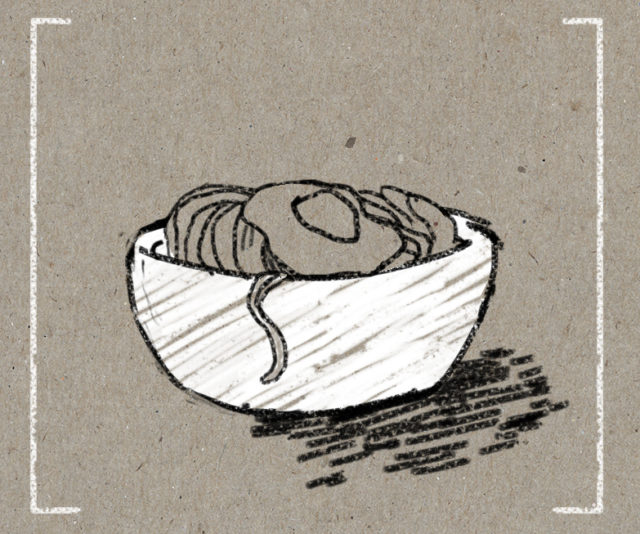 8. Tell us about your background before joining LongerDays.
I have spent the majority of my life living in the city of Muskegon, MI, graduating from Muskegon High School, and moving away to East Lansing, MI to attend college at Michigan State University, where I graduated with a bachelors in Religious Studies and a minor in Sociology.
After graduating, I served as an Americorps VISTA (Volunteers in Service to America) helping coordinate a day shelter and community center for a local non-profit, and coordinating their Americorps program as well. Once done with that, I took a position at the Muskegon Winter Sports Complex. After a particularly warm winter, I ended up landing at LongerDays! In all that time, I have had all kinds of small jobs – ranging from tattoo shop employee and record store clerk to radio DJ and Uber/Lyft driver. I like staying busy!
9. How have you seen the company evolve since you first started?
In the time I have been at LongerDays, I have very much liked the direction I have seen the company head. There has been an emphasis on taking care of employees and giving more employee benefits, making this a more desirable place to work everyday. Our office has seen people come and go, but the core has maintained a culture of collaboration and self-driven responsibility.
10. What's the coolest thing you're working on right now?
One of my favorite things I do lately is coordinating the LongerDays blog: helping people find topics, encouraging them in their writing, and keeping up on fresh ideas to write about. It allows me to be creative, and lets me add to the company web presence.
11. What is your go-to podcast or playlist or video etc. that gets you through the day? How does this help with your work productivity? Make sure to link your favorite podcast/playlist/video etc!
What i'm listening to at work depends on my mood – and what is coming out at the moment. I have been listening to a lot of jazz albums and the new Kamasi Washington record. I have also been listening to the Spotify playlist Footwork Fever that I have really enjoyed. I am just getting into the world of podcasts, but my favorites are probably Code Switch from NPR and Harsh Truths, interviewing members of the noise/power electronics community.
12. What are your Top Three life highlights so far?
Touring the east coast last summer as a merch person and roadie for my friends' bands Thou, Cloud Rat, False, and Moloch for what was deemed the "Friendship Tour." Just pack me in a van already!
Having my own (former) band The Oily Menace release something that was pressed to vinyl.
Starting my weekly radio show.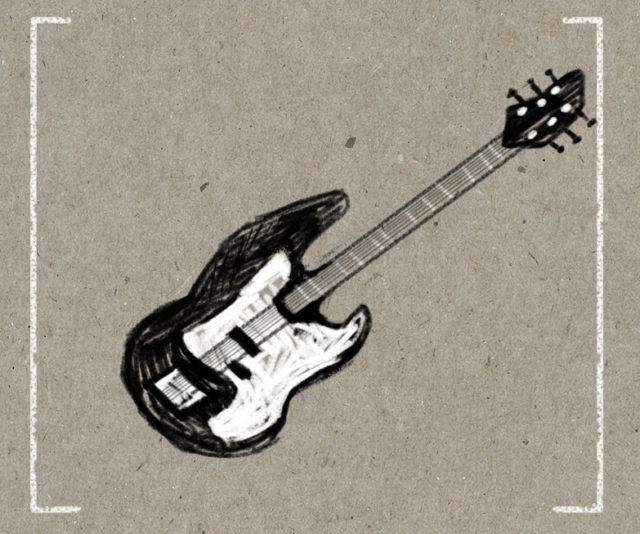 13. What's your favorite blog? Do you have your own blog? What do you blog about? Make sure you include a link!
I don't currently have a running blog, although I love reading Religion Dispatches, Jacobin, and formerly my favorite blog was Grind and Punishment covering metal and grindcore worldwide. Also, my friend Scobie writes a great blog called Scobonixxx covering hardcore and punk music.
I do have a radio show that broadcasts live locally every Wednesday night called Port City Sound that functions as an awesome weekly output for myself. We archive all episodes so they can be listened to again.
14. What do you do when you're not at work? Are you active in any clubs and/or organizations? Please tell us about that involvement.
I am always staying busy! I currently play in a band Attrition Cult on bass so that takes a bit of time practicing and gigging. There is the radio show every Wednesday. I also sit on the steering committee for the above mentioned community center Sacred Suds, and help organize and advocate for bicycling in Muskegon through helping plan the Port City Criterium and helping to start the Roll on Muskegon community bicycle rides. I also still work at local tattoo shop 51 Tattoo when I get a chance, and love going out and DJ'ing and making people dance.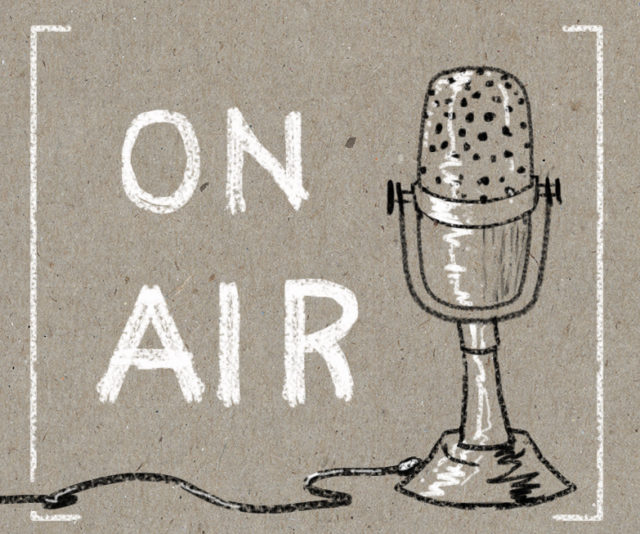 15. What is the best advice you have ever been given?
Never be afraid to ask "Why". Once I learned to keep asking the why question, it helped develop my critical thinking skills and allowed me to think and dig deeper.