Emily Niemiec
There are a million to-do lists out there. Todoist, Apple's Reminders, Remember the Milk, Evernote, Google Keep… I could go on forever. Today, I'm here to sing the praises of one of my very favorite to-do list apps: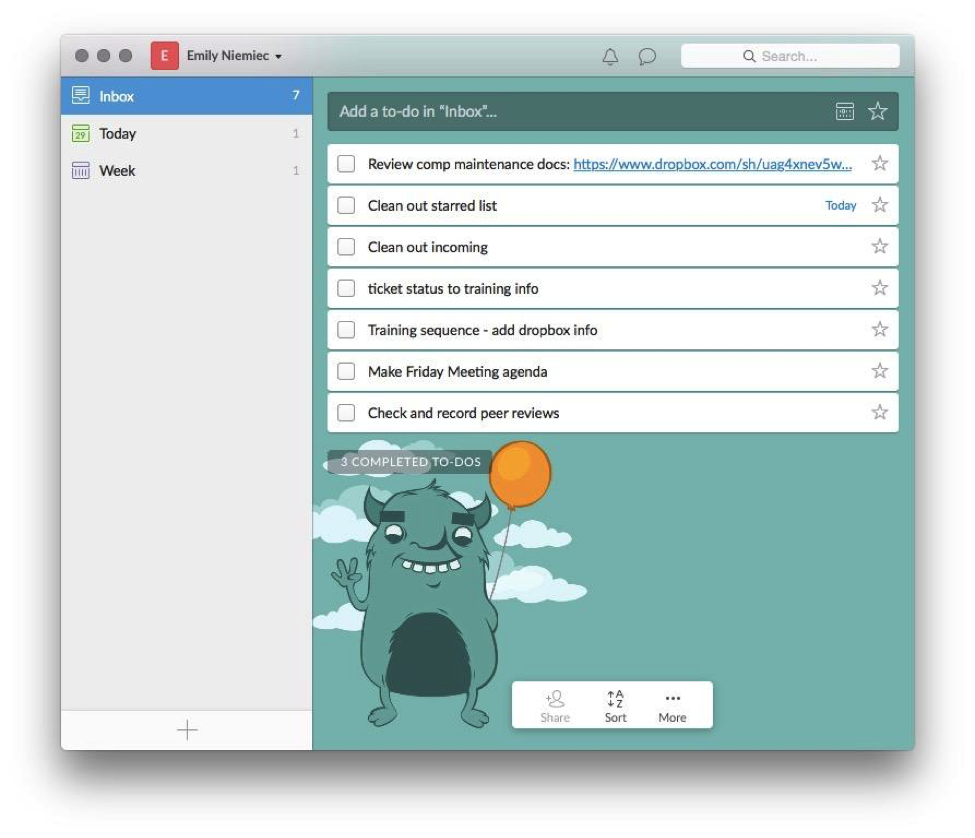 Wunderlist is small, and doesn't take a ton of resources. It's easy to use, intuitive, and has my favorite feature in any to-do list app: repeating reminders. This feature makes it amazing for use in the office. If you have recurring tasks you're likely to forget about, Wunderlist has your back. Just add the task, tell the app how often you want to be reminded, and you're set. Check it out:
You can also:
Use it on just about any platform (iOS, Android, PC, OSx, etc)

Sync between devices

Share lists with coworkers or other members of your household

Tag items for easy searching later

Easily adjust due dates
And don't worry – you don't have to use the little monster background in the screenshots above… There are plenty of lovely backgrounds built right in (I just tend to relate with the whimsical little dude).
Do you use Wunderlist? Prefer something else? Let us know in the comments!
Want to learn more?