LD Staff Writer
We want you to know more about our wonderful people (the lifeblood of our business), so we're continuing an Employee Spotlight series to share a more personal side of LongerDays!
We asked a series of questions and decided to share the best answers for all the world to see.
Today's Employee Spotlight is Megan Bate!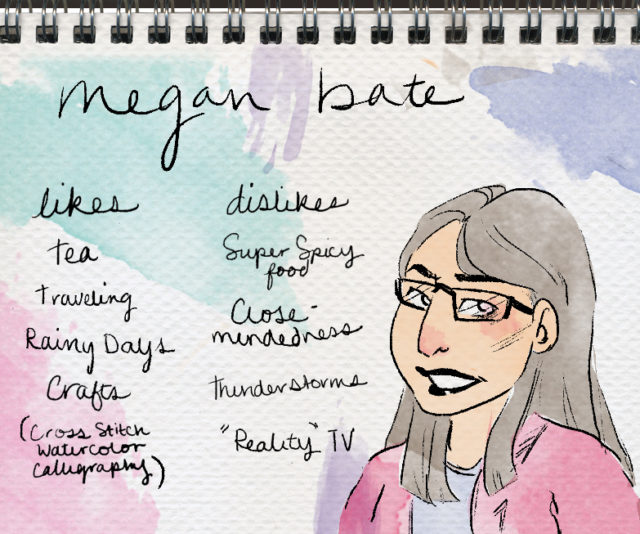 1. What is your name?
Megan Bate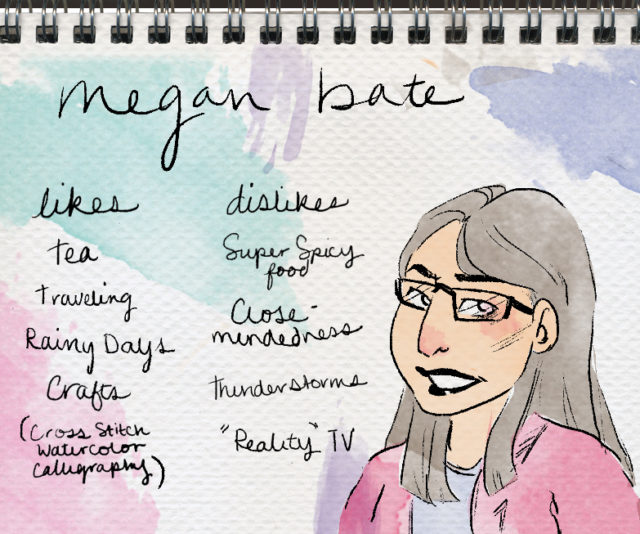 2. What is your job title?
Team Lead, Internal Catch-All Helping Hand
3. How long have you worked for LongerDays?
Just over 4 years, I started April 21st, 2014!
4. Hometown? Where do you live now?
North Muskegon is my hometown, and I now live only a stone's throw away – across the lake in Roosevelt Park.
5. Inhabitants at your residence (this includes pets, oh and any family members or roommates!)
My hubby, Adam, and our not-so-furbaby Zumi. She's a nearly-hairless little weirdo, and we love her.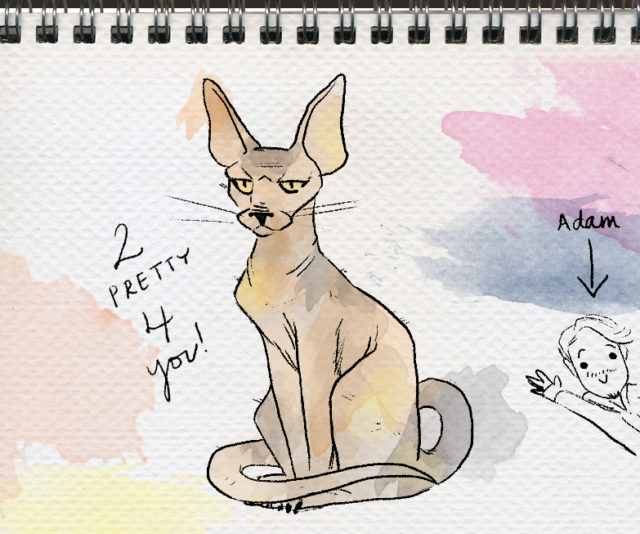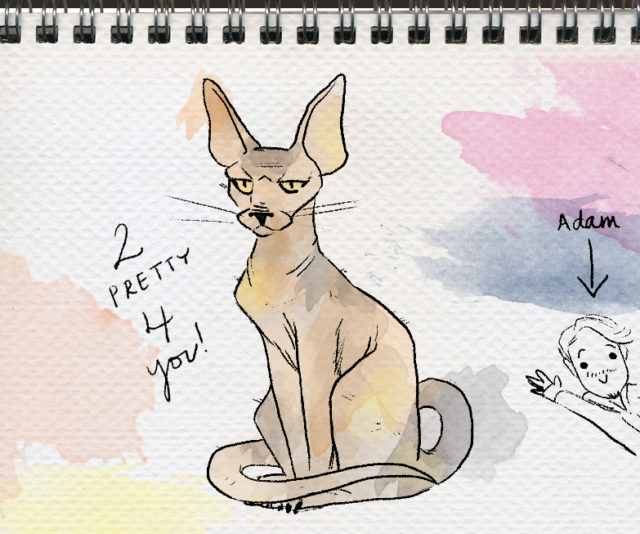 6. Tell us about your background before joining LongerDays.
I worked for my dad's small marketing business from high school through college (answering phones, designing grocery ads and t-shirt logos/screenprints).
I originally went to school for international hospitality, switched to a culinary degree after touring a culinary program, and ultimately graduated with a baking and pastry arts degree.
Unfortunately, I learned quite quickly that I can't hack the 3rd shift life – and that's when I found LongerDays!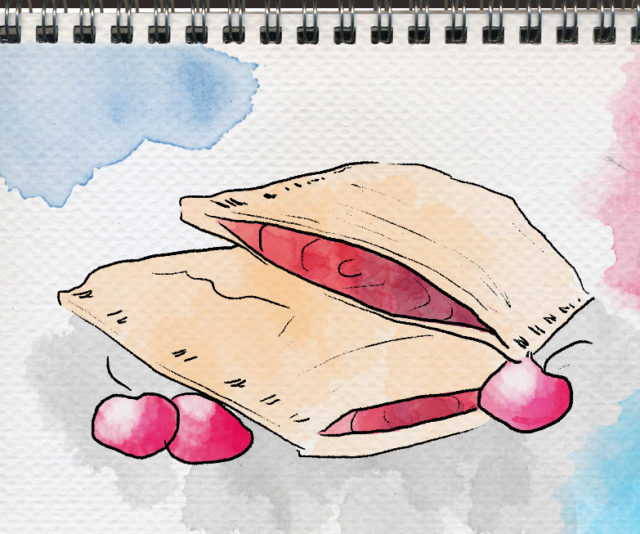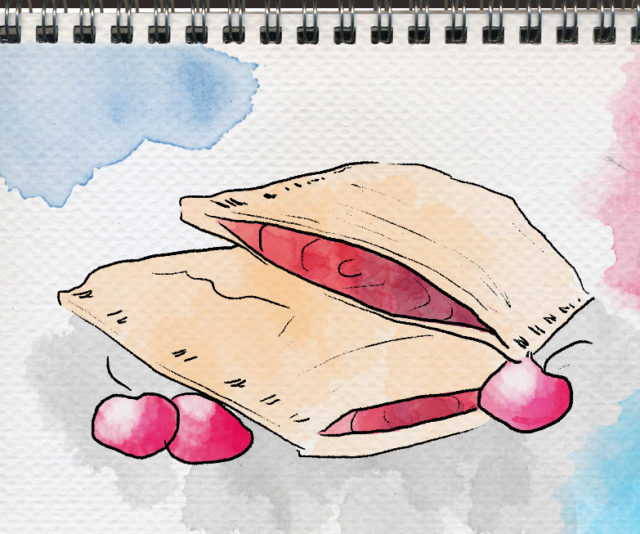 7. What is the best advice you can give your clients to get the best out of their experience with LongerDays?
Communicate openly and often. We love what we do, and we're good at it – but we need open and frequent lines of communication in order to do our job effectively. I have seen projects that we are perfectly capable of managing fall apart, simply because we didn't receive direction, guidance, or clear communication.
We may be a well-oiled machine, but we're still human!
8. How have you seen the company evolve since you first started?
Over the last 4 years, I have seen us grow leaps and bounds! We have established our own management structure that works really well for us. We listen to each other, we encourage everyone to speak up about their concerns, and we make functional company policies based on employee feedback.
We're such a unique company, and it's been a pleasure to be part of building our own unique structure to match.
9. What are your top three strengths that you have discovered while working at LongerDays?
1. First and foremost is my unexpected ability to be a leader. I was always happy to let others take the lead, but I have found myself stepping up and speaking up more frequently in both my client-based work and LD-based work.
2. Secondly, I found a new skill in organization and multitasking as a result of needing to manage multiple moving parts and delegate more efficiently.
3. Third would be a teaching quality I didn't know I was capable of, which I found through sharing my experience with newer team leads and helping them find what methods, programs, and approaches work best for them and their clients.
10. What is one important skill every person at LongerDays should have? Why?
Google-Fu and some self-motivation. Being willing to exhaust your resources before asking for help is key.
Whether it's reading through our procedures or Googling how to do something in an unfamiliar program, taking the initiative and trying to find the answer for yourself will always be more rewarding – on top of saving your client's/coworker's time.
11. What is your go-to podcast or playlist or video etc. that gets you through the day? How does this help with your work productivity? Make sure to link your favorite podcast/playlist/video etc!
One of my favorite podcasts is Jenna & Julien – a couple who are both Youtubers living in the LA area. They're just a fun couple who make me laugh on slow afternoons.
I also listen to a lot of Joey Pecoraro, a Michigan-based musician who makes relaxing electronic music that is perfect for heady work. On top of that, I'm working on a white-noise blog post for us, so stay tuned for my thoughts on that option!
Podcast and music choices are incredibly important for me because they can make or break my productivity. Sometimes I need the background noise of a fun conversation to make my boring tasks more palatable, and other times I just need some chill music to keep my mind focused but not distracted.
One of the things I love about this job is the variety of tasks that I do on a day-to-day basis, and my listening choices have become a huge part of that!
12. What are your Top Three life highlights so far?
1. When I met my husband for the first time in person. We had known each other online as friends for 4+ years by the time we finally met for real, and I knew from the second I saw him that he was going to change my life.
2. The first time I traveled by myself. I spent Christmas with my husband and his family halfway around the world in England, and for the first time in my life, I traveled alone. I'm sure my parents were freaking out (their only child, a 19-year-old, flying internationally by herself), but it was one of the most empowering things I've ever done.
3. Driving through the redwood forest in northern California. I was in Santa Cruz for a business trip and we rented a convertible (I don't care if it was January, it was warmer than home!). We drove up along the Pacific Coast Highway and then down into the forested valley. Seeing redwoods in person has been on my bucket list and it was an absolutely incredible experience.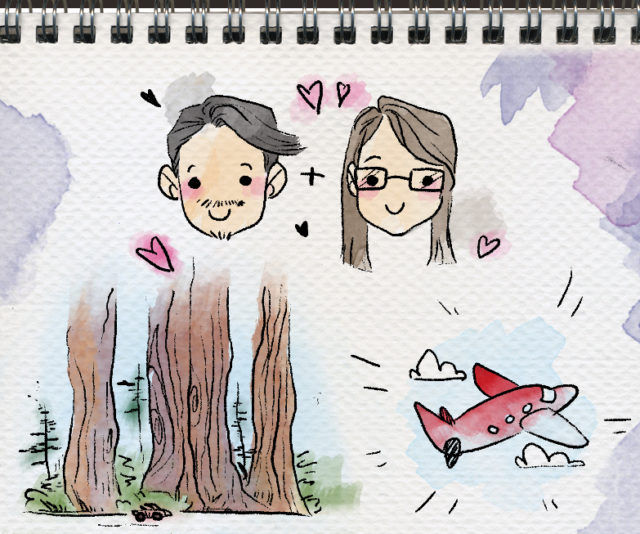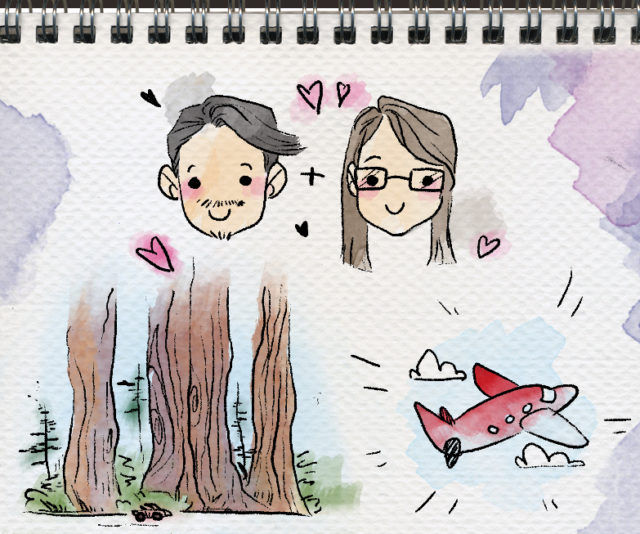 13. What is your favorite thing to do in Muskegon?
Muskegon has so many hidden gems, but one of my favorites is the Beach Loop walk at Pere Marquette.
It loops around through the dunes and back down by the beach. There are so many amazing hammocking spots along the dune ridge, and we almost always see a few deer wandering through the trees!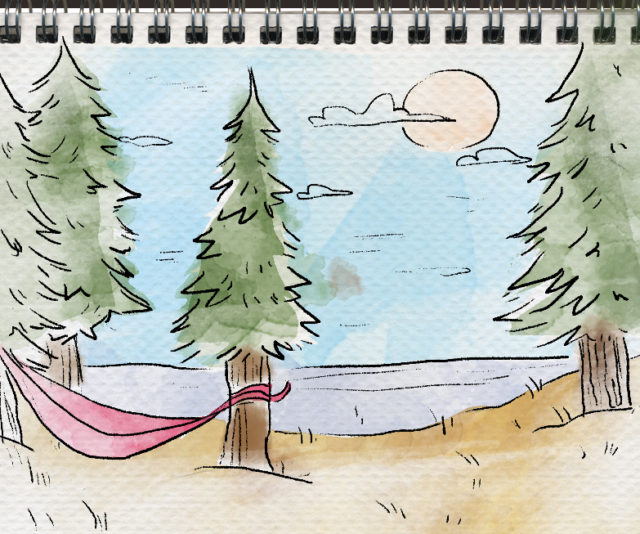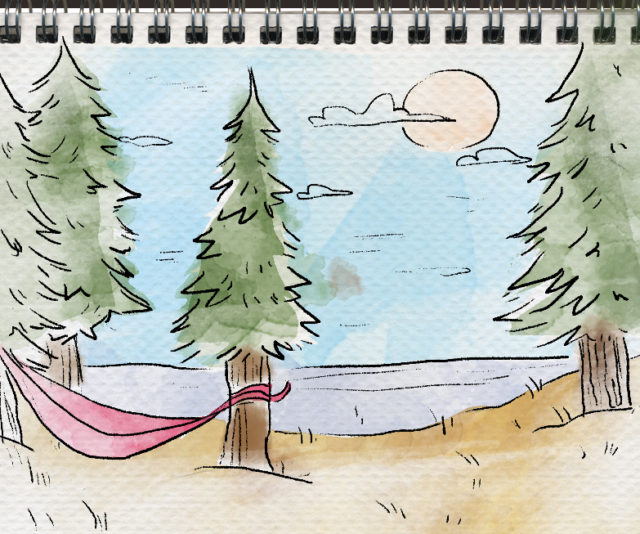 14. What's something most people don't know about you?
I was very close to pursuing a professional music career as a flutist. I played for 10 years throughout middle school and high school, with lessons and performances toward my later years.
I was at the point of being able to audition for local orchestras, but realized I wanted to experience more of the college life, rather than be recruited into one of the music programs. Man… I should really pick my flute up again!
15. If you could live anywhere in the world, where would it be?
If money wasn't an issue, I would live in the Berkshire countryside in England. My husband grew up in Reading (one of the major cities just west of London), and I fell absolutely head over heels for the quiet countryside in that same county. We'd be close to his family, and I'd be surrounded by farmland dotted with historic estates.
Want to learn more?