LD Staff Writer

The basis of illustration is communication – and communication is crucial in achieving goals. Using illustrations, then, can be an effective method for businesses communicating online in an out-of-the-ordinary way.
Check out some of these examples, and think about ways you could use illustrations to spruce up your own website, social media, advertising, and beyond!
Stock Photo Alternative
Forget stock photos!
Studies show that customers will spend an average of 10 seconds on your website before making a judgement, and during those 10 seconds, generic stock photos are completely overlooked! In the same study, images containing relevant information caused the viewer to remain on a website longer.
Using personalized illustrations instead of stock photos can help convey your message faster – and can cause people dig deeper into what you have to offer.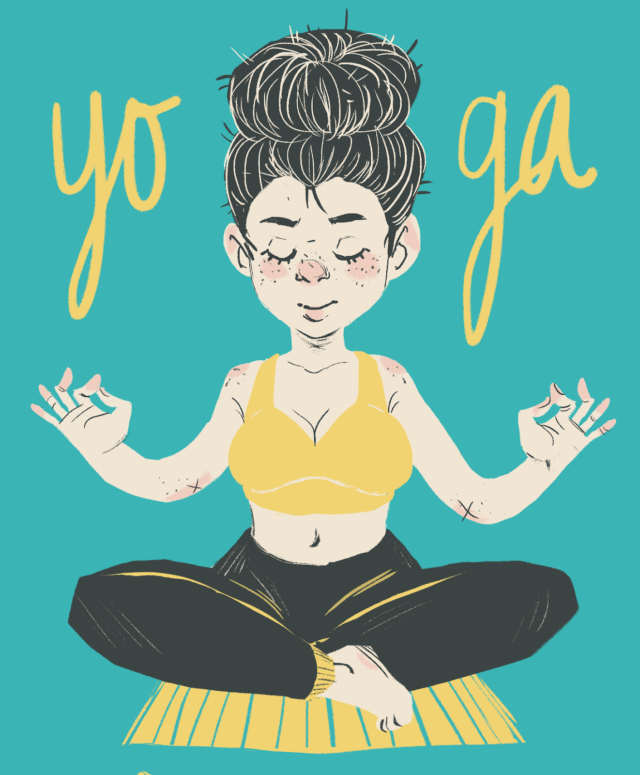 Enhance Photos
Not completely sold on illustrations? Still want to use photos? That's great!
Illustrations can help enhance your images and highlight the focus of your photos – and add some fun!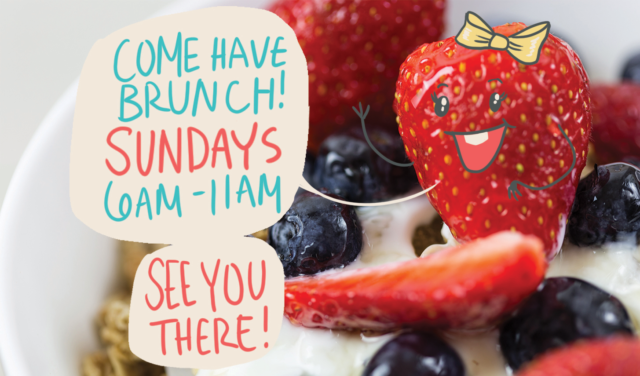 Show Off your Personality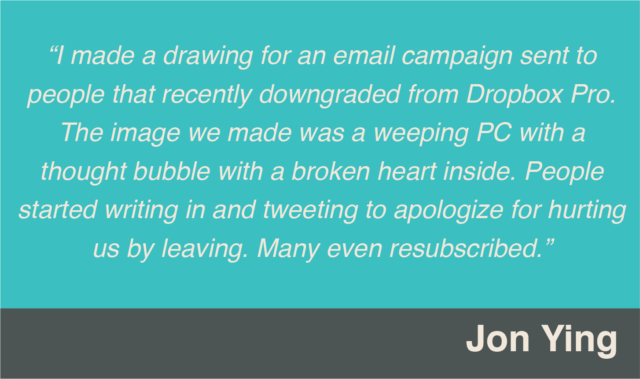 Illustrations can play a pivotal role in expressing the personality of your brand. A great example is MailChimp – they've adopted an adorable chimp mascot, Freddie. Through the use of this cartoony art, MailChimp reaffirms to the customer that using the service is easy and simple.
Illustrations don't need to be complex to communicate effectively. Dropbox utilizes simple line drawings to appear more inviting. DropBox illustrator, Jon Ling, noted in The History of Dropbox Brand Illustration:
"I made a drawing for an email campaign sent to people that recently downgraded from Dropbox Pro. The image we made was a weeping PC with a thought bubble with a broken heart inside. People started writing in and tweeting to apologize for hurting us by leaving. Many even resubscribed."
This is a perfect example of how can help you to better communicate with your customers!
Boost Your Brand
The tone and personality of your organization is one of the most important parts of developing a brand. Use illustrations to cultivate emotional and personal relationships with your clients, or a polished and professional relationship.
Whatever emotion you want to convey, illustrations can speak for you in a matter of seconds. Companies like Headspace and Google are known for their great use of this approach.
Small Graphics
Small icons are generally used to navigate websites and other digital platforms. Using illustrations to personalize icons helps to set you apart from your competition – and further define your brand!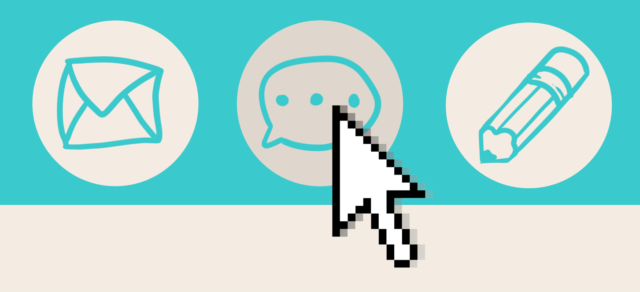 These are just a few ways that illustration can help your business – and the way you communicate with customers… The possibilities are endless!
Want to learn more?