LD Staff Writer
It makes sense by definition… Small businesses are small, and most can't hire a specific person to function in each role, especially when the organization is just starting out.
The infographic below shows that 90% of small business owners regularly function in 3 or more roles within their company. It's difficult to find someone who can wear all the hats of the business owner, and if that person can be found, they normally won't be interested in small business wages.
It's a conundrum that's difficult to find a solution to, so it's no wonder that many small business owners say they don't have enough time in the day. What's more surprising is that 1 in 4 small business owners say they would pay $500 or more just for 1 more productive hour in the day.
Wouldn't it be great if there was a service that allowed you to hire a team of office employees who would always be available, but would only cost money when you actually needed help?
Yeah, that would be sweet…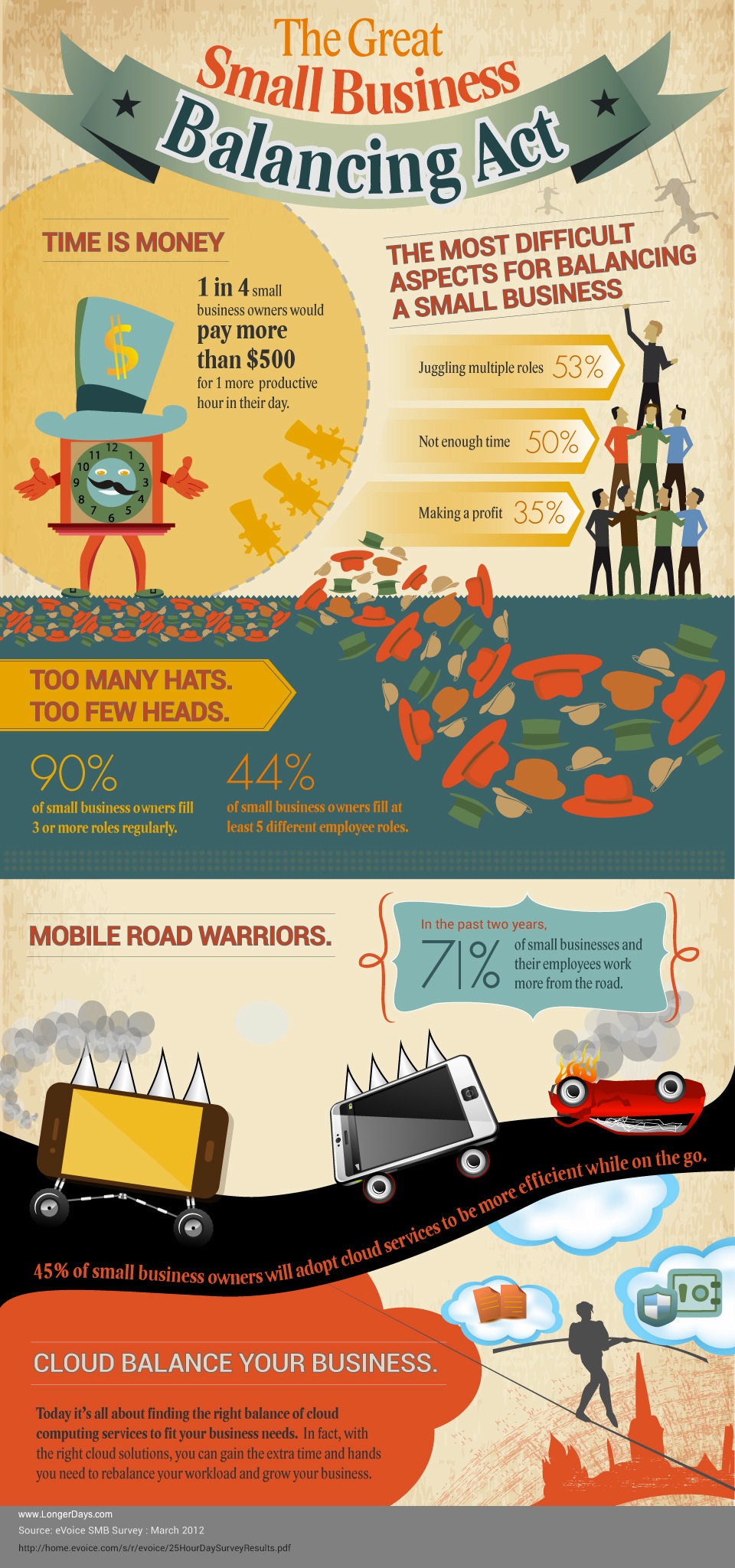 Want to learn more?
[su_button url="https://longerdays.com/2018/01/01/take-a-tour-of-our-features/" target="blank" style="flat" background="#2F6690″ size="10″ center="yes" radius="6″]Take a tour of our features![/su_button]