LD Staff Writer
We LOVE our team!
We want you to know more about these wonderful people (the lifeblood of our business), so we're kicking off an Employee Spotlight series to share a more personal side of LongerDays!
We asked a series of questions and decided to share the best answers for all the world to see.
Our first Employee Spotlight is one of our newest team members, Katy VT!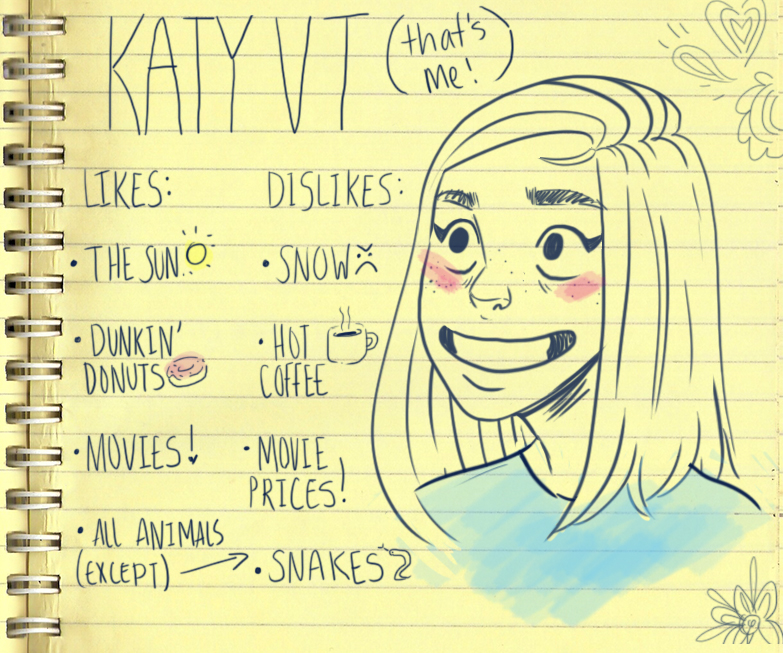 1. What's your job title?
Official Title: Graphic Designer, Artist, & Virtual Assistant
Unofficial: Resident Bad Girl
2. How long have you worked for LongerDays?
3 Months!
3. Hometown? Where do you live now?
My hometown is Los Angeles, CA, but I live in Belding, MI, now. I miss the sun and all the people… And the mountains… And the ocean… There's not a lot I don't miss about California.
4. Inhabitants at your residence?
I LIVE WITH MY PARENTS… And my two cats, Koda and Olive… And the ghost of my recently deceased dog, Molly (RIP).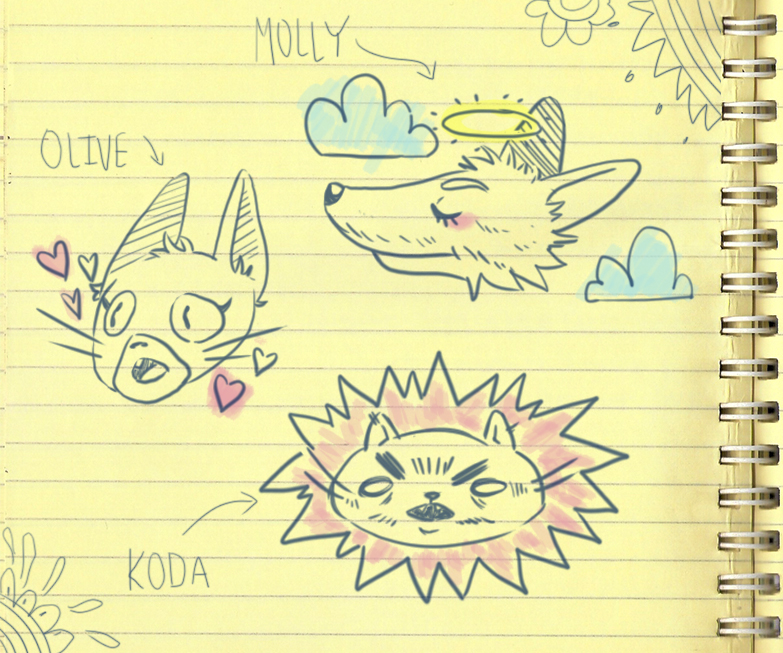 5. What's one piece of advice you have for someone just starting at LongerDays?
If the person is just starting out, and is anything like me… They're probably overthinking everything – and they're probably panicking. My advice would be: you don't have anything to worry about!
Everyone is very nice, and they will help you get your grounding! Be sure to ask a lot of questions and you'll be fine!
6. What's the coolest thing you're working on right now?
I've been doing a lot of illustrations recently and I LOVE IT! When I'm not at LongerDays, I freelance as an illustrator and designer. It's been fun to have my work life and personal life merge a little bit!
7. Tell us about your background before joining LongerDays.
Before LongerDays, I was living in the Upper Peninsula – in Marquette, MI. By day, I was working as a cashier and freelancing. By night, I was lounging by the beach. It was a nice break between graduating college and jumping into the job field. I miss the Marquette summers, but I definitely don't miss the winters!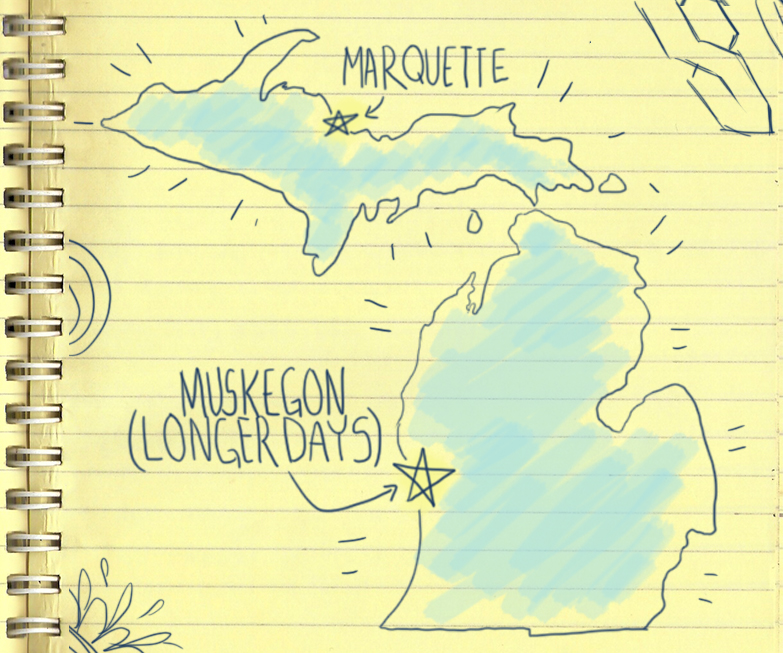 8. If LongerDays had a theme song, what would it sound like?
The LongerDays theme song is definitely a mashup of The Office theme song and the Parks and Recreation theme song.
…Or maybe something like this Office Remix.
9. Any work you can show off? Show us!
I recently wrote a blog on graphic design basics. It's probably the greatest thing I've ever created. It's a real bummer I've peaked at 23 with that post, though.
10. What is your go to podcast, playlist, or video (etc.) to get you through the day? How does this help with work productivity?
I almost exclusively listen to podcasts. I rarely listen to music anymore. My favorite podcasts, in order of best to "less best, but still good" are:
I highly recommend all of these, but please note that some content may contain violent or graphic imagery, and general NSFW type things…
11. What would you like to be famous for?
It's my SECRET dream (not much of a secret now) to be a comedian. My plan is as follows:
Conquer my crippling social anxiety
Get into stand up
Be HILARIOUS
Get hired onto SNL
Be DOUBLE HILARIOUS
Amy Poehler notices me
Become BEST FRIENDS with Amy and Tina Fey and every other beautiful and hilarious woman, including, but not limited to, Kate McKinnon, Maya Rudolph, Cecily Strong, Etc.
Profit??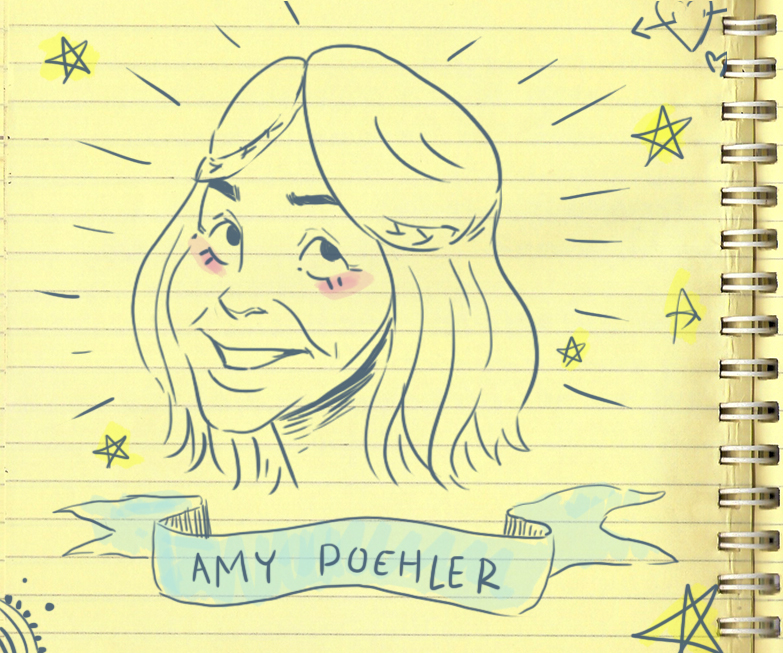 12. In the zombie apocalypse, what would be your weapon of choice?
Probably a sawed off shotgun, because how cool would that be – killing zombies and my living enemies like I'm in a old timey western? Maybe an axe too, but those aren't great for quick fighting and they can get stuck in bodies. Perhaps a really sharp stick that I could ram into zombie heads really fast? I'm not very strong though… Probably just a shotgun. Or my fists.
13. What is an ability you wish you had?
I ALWAYS wish I could teleport. Especially because I hate driving in the snow. I am also in a long distance relationship, so it would be nice to see my #BAE whenever I wanted.
14. What excites you so much that it keeps you awake the night before?
I'm embarrassed to admit it, but my boyfriend lives in another state – and when I eventually get to see him, I'm so excited that I absolutely cannot sleep the night before. Nobody tell him.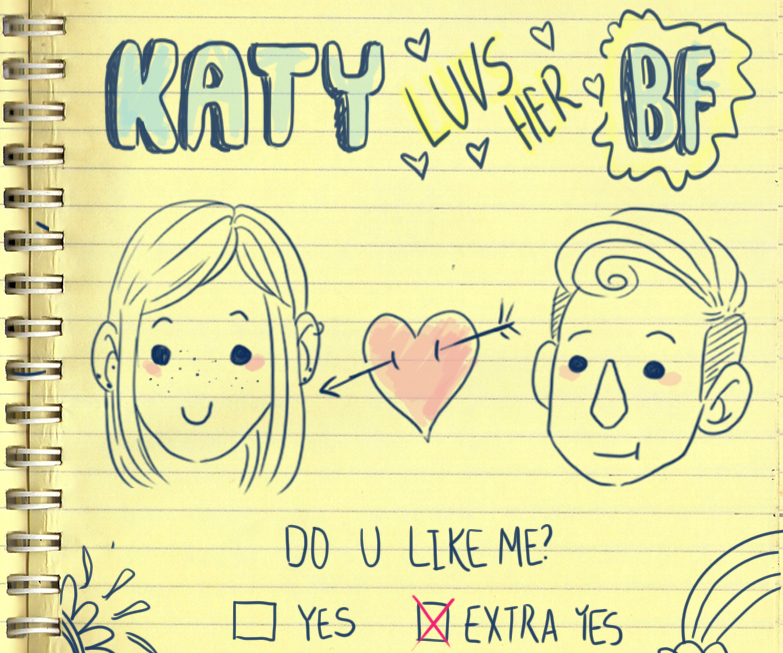 Have any other questions for Katy? Let us know! Otherwise, don't forget to contact us if you need any graphics work! Now you know more about one of our amazing graphic designers, and we'll be sharing more Employee Spotlights soon!
Want to learn more?
[su_button url="https://longerdays.com/2018/01/01/take-a-tour-of-our-features/" target="blank" style="flat" background="#2F6690″ size="10″ center="yes" radius="6″]Take a tour of our features![/su_button]