Mike Schertenlieb
As the resident writer/editor here at LongerDays, I have some bias on this topic… I tend to think that just about everything – from website copy to restaurant menus, print advertising to casual social posts – could use a good editor's review. My own work is no exception. Neither is yours!
I'm not alone, however, in the opinion that bad copy (no matter where it's displayed) makes your whole business look bad. Nowadays, where your website and associated social media posts are the first thing many people will see about your business, this copy "quality control" is more important than ever.
When I see blatant errors on a website, I cringe a little bit. I can't help but think: if a company isn't looking closely enough to catch this, what else might they overlooking? If they don't care enough to fix it, what else don't they care about?
This extends beyond basic spelling/grammar problems to clunky sentences, inconsistency with capitalization and punctuation, all of those other little things that irk editors – and go fairly unnoticed by most other people. For the folks who do notice, though, the errors in your copy immediately cast doubt on the legitimacy and effectiveness of your business.
Editing isn't just about fixing errors. Sometimes writing isn't necessarily "wrong" – it's just not as good as it could be. Seemingly small things like word order, tone, density, and general "readability" aren't as easy to pin down, but are just as important as spelling things correctly.
This keeps going into general organization, whether the copy is too short or too long, level of technicality, consistency of voice, and on and on…
…All influencing a visitor's perception of your company.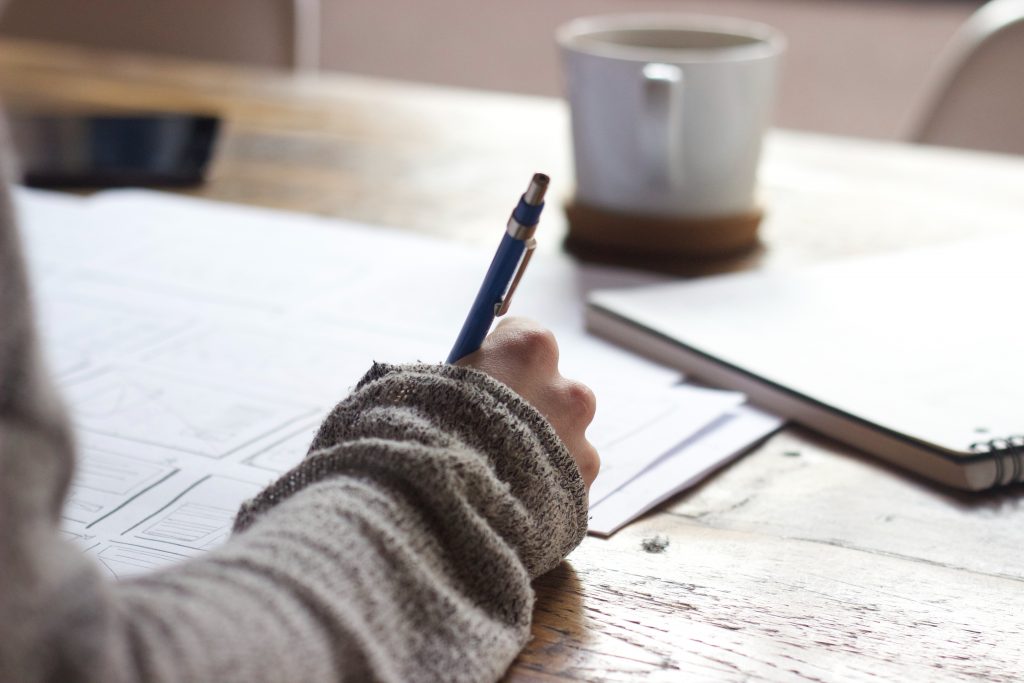 Perhaps we can all agree that quality copy is important, but why should you have an outsider do the editing?
First – and I don't mean to be presumptuous – you might not have anyone truly qualified in-house. Knowing the information and presenting it coherently are not the same skill… And even if you've got a great writer on staff, a second set of eyes never hurts.
If those eyes have proofreading and editing experience, even better!
More important than the review, however, is the outside perspective. Someone outside of your company will be better suited for noticing missing details, when copy gets bogged down in technicalities, and whether or not they get a clear "feel" for the business through the information presented.
This is precisely where a third party editor is worth their weight in gold. You get the outside perspective AND the word skills. These two qualities coalesce into a review of every aspect of your site copy: style, substance, quality, readability, accuracy… The list goes on!
In my years as an editor, I've totally overhauled websites that had way, way too much copy. I've expanded on topics, rewritten entire sections, or gone through an entire site only to fix one typo and scrap a couple of commas… In nearly every site I've ever reviewed, though, there's something that could be a bit tighter.
No two website edits are quite the same. The time it takes, the number of changes, the questions that have to be asked… All of these things depend entirely on the functions of the site and the quality of the copy in place. Even if the changes are minimal, you still get peace of mind, knowing a professional has reviewed and confirmed that your site copy is up to snuff!
This is, to some degree, a pitch for the editing services provided by LongerDays… But it's also a reminder to make your site the best it can be – regardless of who builds it, writes the copy, makes the graphics, or reviews the finished product.
We can certainly help make your site copy shine, but I'm more interested in driving home the point…
Bad copy tarnishes the reputation of your business. A professional, third party review can make the difference between wowing your prospects and driving them away after reading just a few lines.
Which would you rather your site do?
Want to learn more?
[su_button url="https://longerdays.com/2018/01/01/take-a-tour-of-our-features/" target="blank" style="flat" background="#2F6690″ size="10″ center="yes" radius="6″]Take a tour of our features![/su_button]