It's no secret that I love pets. Cats? You bet. Dogs? Heck yes! Tarantulas? Weird, but ok! I'm also huge fan of the Michigan Irish Music Festival. Thus, when I was presented with the option to volunteer at the Celtic Canines part of the event this year, I jumped at the opportunity.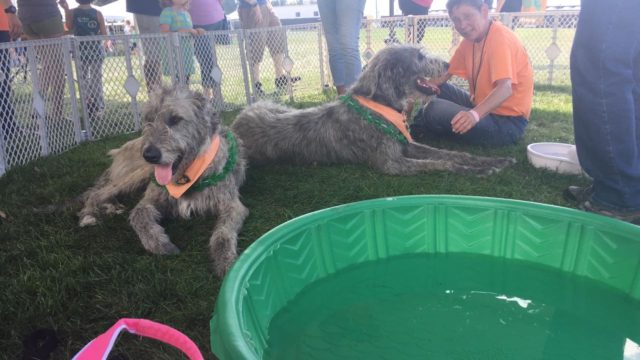 Celtic Canines is a portion of the festival meant to showcase the different dog breeds that originated in Ireland. This year's event had more than twenty total dogs covering seven breeds:
• Irish Wolfhound (aka horse-pup)
• Irish Red Setter (aka long hair don't care pup)
• Irish Red & White Setter (aka long hair don't care with highlights pup)
• Irish Terrier (aka scruffy pup)
• Irish Glen of Imaal Terrier (aka heckin short legs pup)
• Irish Soft Coated Wheaten Terrier (aka cloud pup)
• Kerry Blue Terrier (aka mohawk curly pup)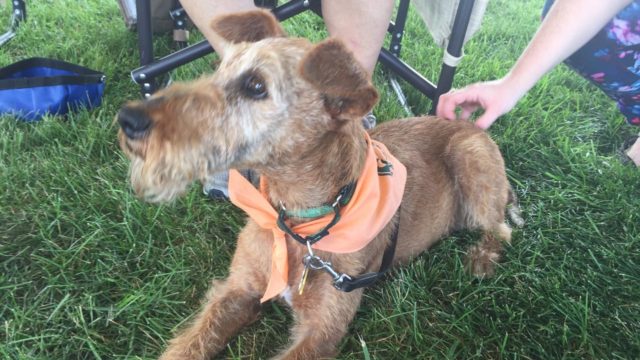 The dog owners are all very knowledgeable about the breed history, temperament, and anything else you might want to know. All of the pups are extremely well behaved (mostly show dogs, so no surprise there), and were very receptive to pets and tummy rubs!
The volunteer work itself was pretty straightforward: help the owners set up cages and chairs, make sure the dogs have water, and basically enjoy some time with a whole squad of good doggos. Once the event was over, we were tasked with tearing down the fencing, returning the owner's items to their cars, and bringing some signs and other items to the top secret backstage area.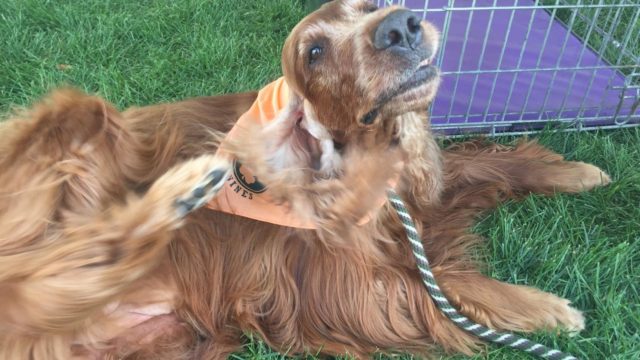 I can't overstate just how much I enjoyed donating my time to the service of good pups. It was especially nice to see how excited the children of various ages were to interact with this wide variety of friendly beasts. Mary and the owners were all extremely friendly, and I have every intention of covering this shift again next year!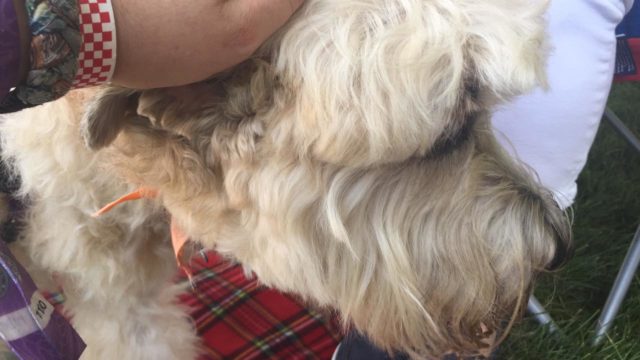 Team Lead+Award Winning Paintballer+Actual Cat
at
LongerDays
Purveyor of all things paintball, funk, video games, and cats, Mikowl Jolsen was born in the year of our lord 1988. Thus began his global conquest to pet all the doggos and keekers. He enjoys long walks on the beach, and also memes.
Latest posts by Mikey Olsen (see all)