LD Staff Writer
Michigan Irish Music Festival is a huge part of the community in Muskegon – and here at LongerDays. Much of our staff volunteered during the 4-day long festival, but our participation extends way beyond the days the festival actually takes place!
Several staff members are actively involved in the planning process of this event. We also provide business services to the festival, from graphic design to sending out tickets.
I've attended MIMF since 2015, well before working at LongerDays. I never really thought about volunteering until I started working here, and saw all that goes into this amazing festival.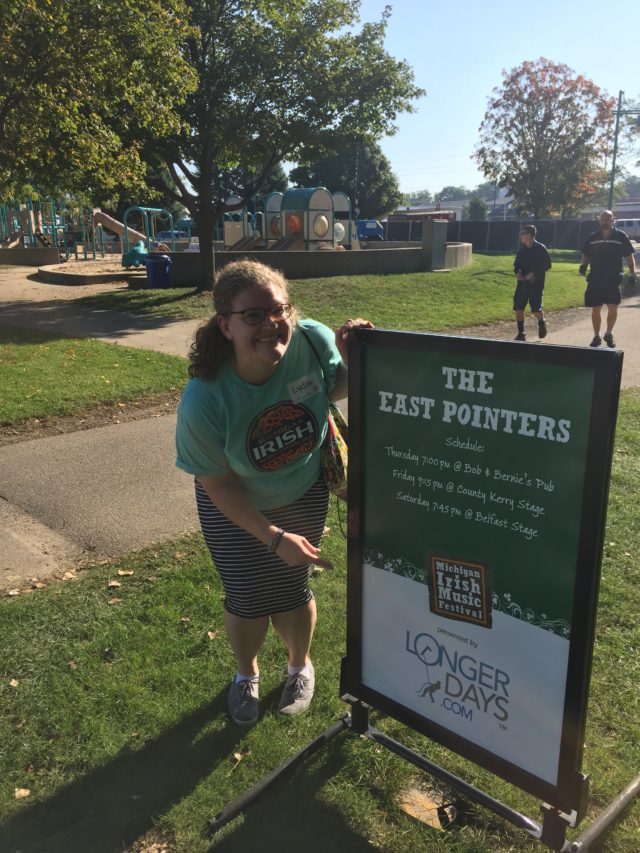 MIMF spans Thursday, Friday, Saturday, and Sunday and is held annually in September. It features 7 stages of music, culture, dance, and so much more. There is an Irish market with lots of souvenirs, the Celtic Kitchen, the Pub, the Tavern, and the Whiskey Snug that feature food and drinks from amazing local vendors.
They also have other activities like the Highland Games, Celtic Canines, and an area for the "wee ones." This festival has something for everyone, and is definitely the "best damn fest in the whole midwest" – as MIMF proudly proclaims!
This year, I volunteered on all days but Thursday. Since this was my first time volunteering, each day I held a different position. I thought this would be the best way to see what I liked, and get the most out of my volunteer experience.
On Friday, I did the Last Call shift – which means I was there from 8 pm to 11 pm (until the end of the night). During this shift, I worked at the artist merchandise tent, which included merchandise from all of the bands and performers from this year's entertainment lineup. Basically, I helped sell CDs, t-shirts, and other band stuff.
About an hour into the shift, I was moved from the main merchandise tent to one of the performance tents. At the time, Mick Broderick (from the band Slide) and Dave Curley (from the bands One for the Foxes and Slide) were performing original and traditional Irish songs. All I had to do was sell their merchandise during and after the show!
Since most of the audience was interested in listening to the performance, I didn't have anything to do except sit and listen to these two amazing musicians! What a deal!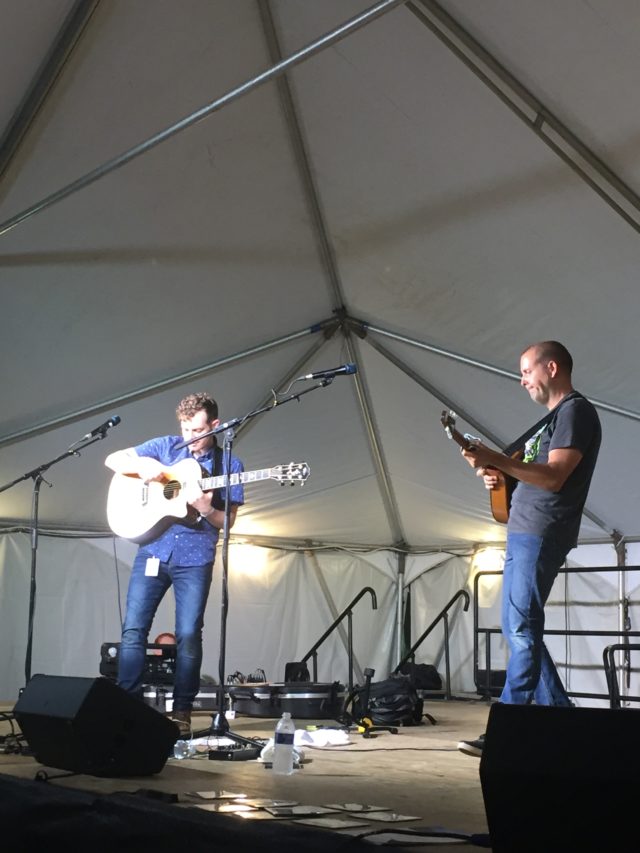 On Saturday, I volunteered at Duff's Tavern, which offers great local, regional, and domestic craft brews. Some of the craft beer on tap was from Pigeon Hill, Fetch Brewing, and Unruly Brewing (LongerDays is located right above Unruly!)
This was a morning shift, so it wasn't busy. This meant I had lots of time to try majority of the beers on tap. My favorite brews were Cranium Crush from Petoskey Brewing (this ale actually has waffle cones in it!), Orange Julius from Unruly Brewing, and Fuggly Good Looker (I LOVED having customers say this out loud and THEN realize what they were saying) from Pigeon Hill Brewing.
Duff's Tavern also had a display that honored fire, police, sheriff, EMS, Coast Guard, and any first responders. The festival invited anyone to bring in their department's patch and pin it to the board at Duff's!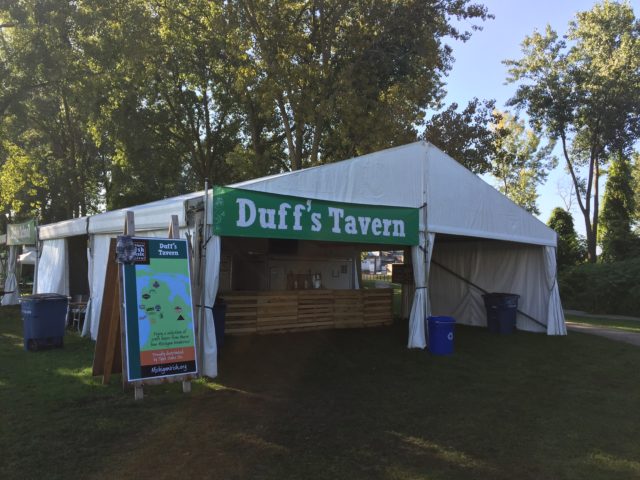 On Sunday, I volunteered with the Celtic Canines. Yes, this IS as cool as it sounds. I helped usher Irish dogs and their owners onto the festival grounds, helped fetch water for my furry friends and their owners, and greeted festival patrons to this event.
The event was set up as a meet and greet to talk to the owners and learn more about the dog breeds that originated from Ireland! If you want to read more about Celtic Canines, Mikey also volunteered and wrote about his time!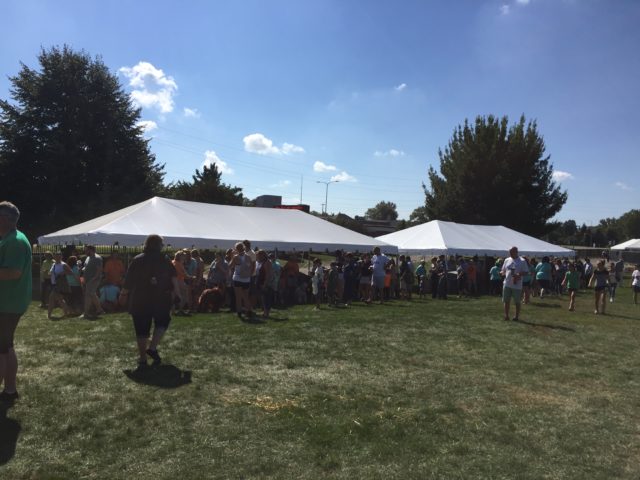 MIMF is a great festival. I am so happy to have this quality event right here in our backyard, and I'm honored to have been a part of it this year. I will be volunteering next year – and I plan to be even more involved!
Want to learn more?
[su_button url="https://longerdays.com/2018/01/01/take-a-tour-of-our-features/" target="blank" style="flat" background="#2F6690″ size="10″ center="yes" radius="6″]Take a tour of our features![/su_button]